Drysdale Design Associates
Drysdale Design Associates is a full-service residential interior  architecture and design firm that creates and implements projects ranging from simple decoration to complex renovations. Founder  Mary Douglas Drysdale is known for an original and timeless style that seamlessly bridges traditional and modern aesthetics. She and her staff are trained in architectural and interior design, with technical  knowledge of kitchen and bath design and millwork. "We embrace the concept of one-stop interiors shopping," Drysdale explains.
As the lead designer on every project, Drysdale emphasizes open dialog with the client. "I communicate with my clients often and raise all issues," she says. "We are problem-solvers working to make the aspirations of our clients come true."
Drysdale received a 2017 NKBA first place award for large bath and was voted first in 2014 as well as in 2013 for mid-sized kitchen. In 2017 she was voted by her peers into Home & Design's  Interior Design Hall of Fame. She was a member of the Design Leadership Summit in 2014 and a Top 100 winner of the 2014  Andrew Martin International Designer of the Year contest. Her work has been published in Architectural Digest, House Beautiful,  Veranda, Southern Home and Traditional Home, as well as in Home & Design and Luxe.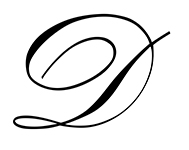 Company
Drysdale Design Associates
Location
2026 R Street, NW
Washington DC 20009
Phone