ABOUT PORTFOLIO
In the hands of an experienced design professional, a run-down residence becomes organized and inspiring, a dated room turns stylish and elegant, and an unruly landscape grows lush and purposeful. Indeed, savvy architects, interior designers and landscape professionals solve the most vexing design dilemmas with creativity, vision and expertise.
The Home & Design Portfolio of 100 Top Designers was conceived to connect homeowners with top local professionals for designing a custom home or renovation, decorating interiors or sprucing up outdoor living spaces. You'll find a wide range of styles, from classical to contemporary. Each designer's work and experience is profiled and can be searched on this site by region, individual name, specialty and firm name.
Participating designers are by invitation only. Designer eligibility is based upon one or more of the following criteria:
- Recipient of local, regional or national AIA, ASID or ASLA award
- Editorial recognition and feature in reputable shelter or design publication
- Nomination by current participant with approval by the editorial board
Inquiries and nominations for top architects, interior designers and landscape architects, can be directed to [email protected].

ABOUT HOMESTYLES MEDIA INC.
Portfolio is the work of the Homestyles Media editorial team, which has been publishing regional coverage of design achievements for more than a decade. HOME&DESIGN, The Magazine of Architecture and Fine Interiors, is our primary publication and it is published bi-monthly in print and online. Other periodicals include Chesapeake Views, Top Custom Builders, Luxury Remodeling and the annual HOME&DESIGN Sourcebook.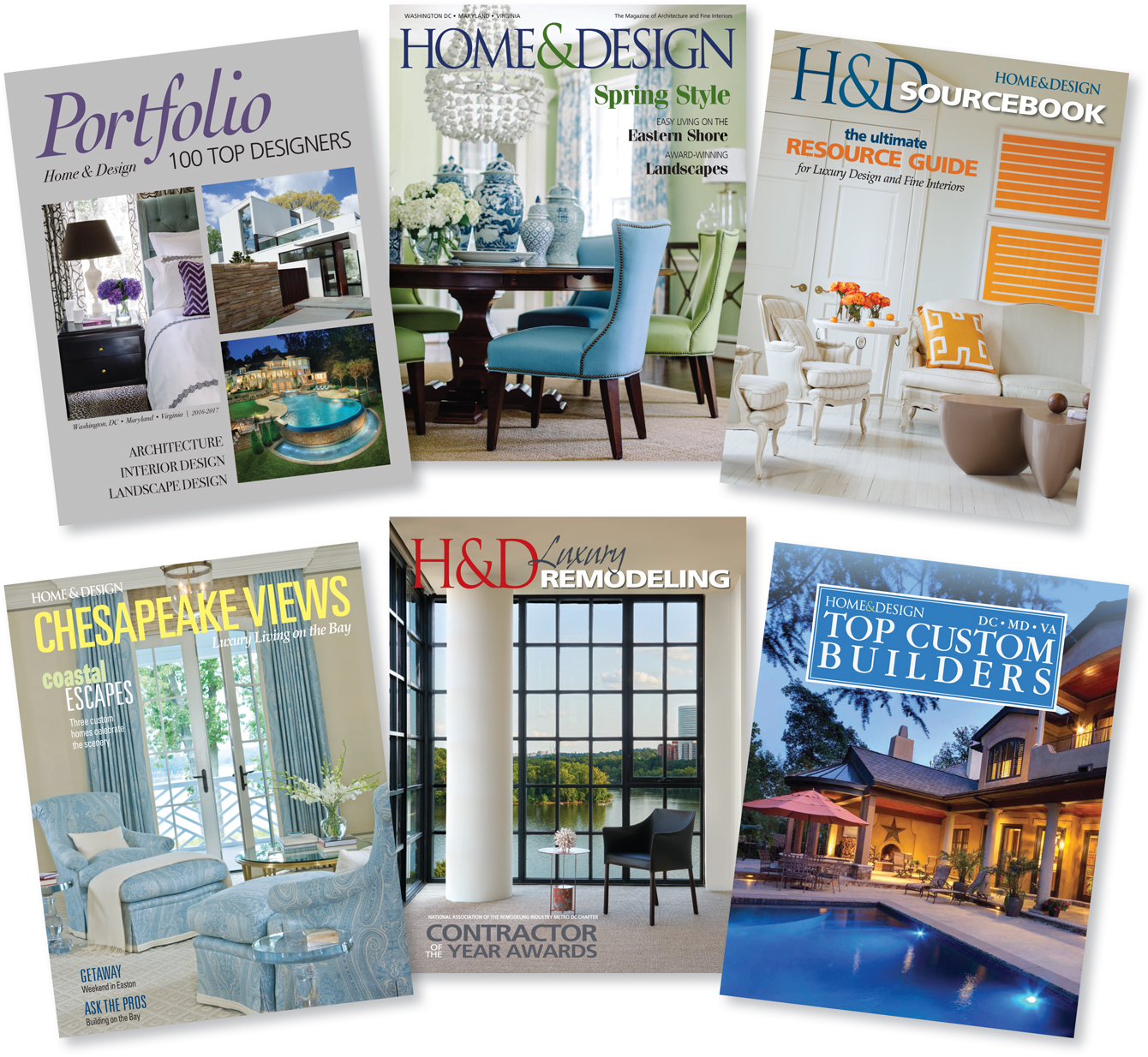 Want to stay connected or are you a designer looking for information on the Portfolio of 100 Top Designers?
Homestyles Media, Inc.
451 Hungerford Drive, Suite 350
Rockville, MD 20850
Phone: 240-328-6275
Fax: 240-238-9890
Email: [email protected]
Production
Jerry Parks
Operations Manager
Phone: 240-328-6275
Fax: 240-499-8362
Email: [email protected]