E/L Studio PLLC
Inspired by the conception and creation of beautiful things,  EL Studio faces every project as a unique challenge requiring an innovative and thoughtful solution. Architecture by Elizabeth Emerson and Mark Lawrence is anticipatory—fostering new relationships and growth and developing strategies that will address the problems and potential posed by each project. Along with their staff of five, Emerson and Lawrence aspire to create architecture that is so rooted in the equality of its site that it is timeless.
The principals of EL Studio have worked together since they were students at Catholic University. They share a compatible design sensibility and take a holistic approach to their work. They founded their firm in 2007; over the years, they have developed hand-in-glove working methods. Both feel that two sets of eyes and ideas inevitably enrich the design.
EL Studio seeks clients who are receptive to new concepts and methods. The partners appreciate when clients are drawn to them after seeing completed projects with features that intrigue them. Their greatest reward is seeing a completed project that is happily and actively used. The firm recently won an AIA Chapter Award and received a Washingtonian award for their Naylor Court Shop/House project.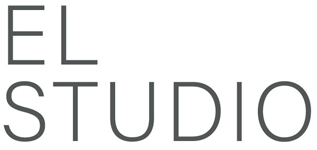 Phone